So no one told you Granada was going to be this way…*clap, clap, clap, clap*
Orientation week is in full swing! New students are adjusting to the city, their homestays, the tapas culture, and simply speaking in Spanish todo el día. For me and my other friends staying for the year, it's refreshing to see their excitement - and to appeal to their boundless curiousity by answering all their questions. 
So in honor of new friends, I propose we get "oriented" by taking a stroll through the neighborhoods of Granada with the most famous friends of all: Where would Rachel, Ross, Joey, Chandler, Monica, and Pheobe live if they ditched the island of Manhattan for the rolling hills of Andalusia?
El Realejo - Monica
It's no secret that El Realejo is Granada's trendiest neighbourhood. With its charming and secluded vibe, but lively nightlife scene, it most closely resembles Monica's old digs in the Village. As an accomplished chef, Monica would love exploring the dozens of modern tapas bars in the area. I can picture her grabbing Wednesday night sushi tapas at Potemkin or sampling the new fusion tapas at Papaua. Maybe she'd be inspired to open a place of her own. Friendsgiving inspired tapas, anyone?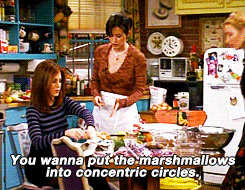 Cartuja - Ross
An uphill trek east of the center of town, Cartuja is home to many facultades (departments) of the University of Granada. This is no doubt where you'd find Ross, preparing palaeontology lectures in the humanities department's cafeteria or catching up on research in the beautiful library of the Hospital Real. After class, you'd catch him grabbing a drink with colleagues in a no-frills bar just steps away from campus. A little bit out of the way, but still close enough to the main action, this neighborhood is the ideal place for Ross and his professor friends to make their home.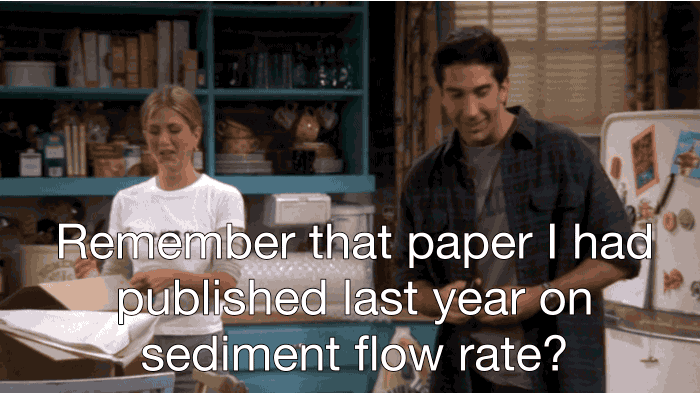 Genil - Rachel
Rachel loves to be the center of attention so of course she would choose to live in the center of it all. From her penthouse suite along the river, she would be just a short walk away from the Zara and Mango shops on Calle Recogidas, and the pricier but well-reputed tapas bars surrounding Reyes Católicos. I'm sure she would also be on a first name basis with the staff at El Corte Ingles, Spain's premium department store. There she would go pick up brand name cosmetics and gourmet groceries before grabbing a cocktail at one of the posh bars across the street.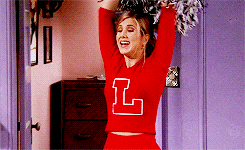 Zaidin - Chandler
On the other side of the River Genil lies El Zaidin, Granada's neighbourhood of choice for young professionals and families. It has a residential feel with wider sidewalks and traditional but dependable bars and restaurants. This neighborhood has everything Chandler is looking for. It's practical, affordable, and livable, but still maintains its own distinct charm like the loveable and goofy Chandler Bing.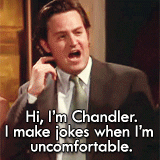 Gracia - Joey
This area is the center of student nightlife in Granada, and therefore has the cheapest and largest tapas in town. As a shameless foodie, Joey would feel right at home among the hoards of students who frequent the Shwarma and Pizza joints on Calle Pedro Antonio. I'm sure he would become a regular at one of the packed bars on Plaza Einstein. I just hope he latches on to concept of sharing tapas because…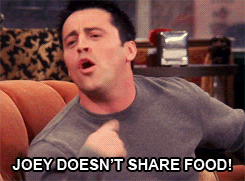 El Albaicin - Phoebe
Where else could Phoebe live in Granada but the Albaicin? What was once Granada's medieval, Arab neighborhood has since been converted into a haven for Spanish and expat hippies alike. She would likely start her days with a morning yoga session in Mirador San Cristobal, before grabbing a coffee with her musician friends at Cafe 4 Gatos. In the afternoon, she would serenade the tourists with a round of "Smelly Cat" in the scenic Mirador San Nicolas before grabbing a drink and a vegan tapa on terrace of El Higo.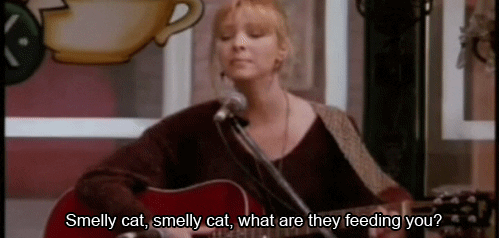 So there you have it folks! I hope you enjoyed this brief look at where the friends from Friends would make their home in Granada. And to my new friends at IES Abroad: start exploring.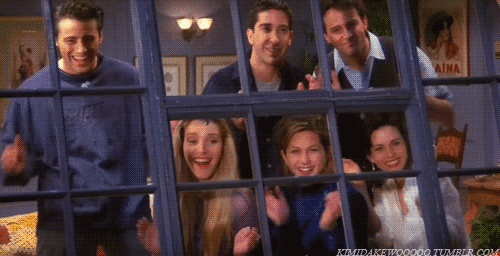 Emily Churchill
<p>Hola caracolas! My name is Emily and I'm studying abroad in Granada, Spain for the 2017-2018 academic year. I'm a Spanish and International Studies major who is always looking for new ways to connect with my beautiful host city. I love to sing, play guitar, act, and have embarked on the journey of writing a historical fiction novel about Granada! In my free time, I love to run and hike in the Sierra Nevada mountains, get lost in the Albaicin, and explore new cafes and tapas bars with my friends. This semester I hope to try my hand at Flamenco guitar, take more siestas, and make even deeper connections with the city and its people.</p>
Term:
2017 Fall, 2018 Spring
Major:
International Studies
Spanish
Explore Blogs